Login to your ClickBank account.
Then, click on the "Account Settings" => "My Products".
You will see something like the screenshot below: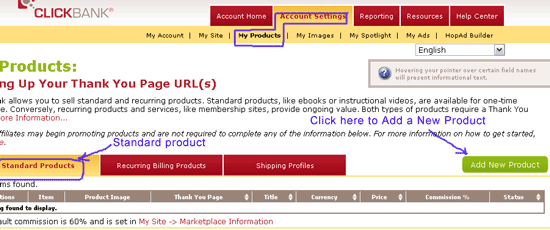 By default, the "standard products" tab will be highlighted. This is for standard, 1 time purchases (not recurring products).
Click on the green button (Add New Product) to add your new/first product.
You will then see the following interface: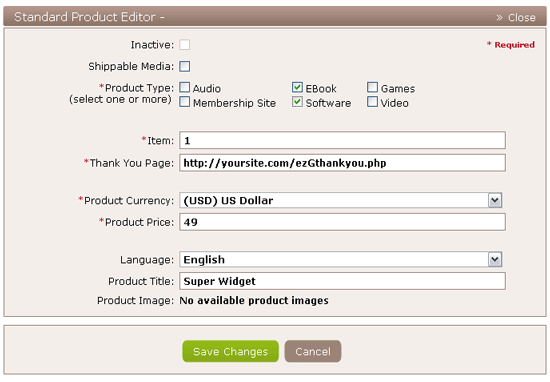 Enter the details of your products, e.g. product name, price, etc.
Pay particular attention to the Thankyou Page.
This URL should point to the easyClickmate thankyou URL, i.e.
http://yoursite.com/ezGthankyou.php
(replace 'yoursite.com' with your actual domain)
Then, click on the "green checkmark" to request product approval from ClickBank.
Finally, you need to insert the actual download URL/page in the easyclickmate control panel.
(see this related post: how to configure products in easyclickmate)
The purchase process looks like this:
| | | | | | | | | |
| --- | --- | --- | --- | --- | --- | --- | --- | --- |
| customer | | sales page | | Clickbank payment | | ezGthankyou.php | | your actual download page. |